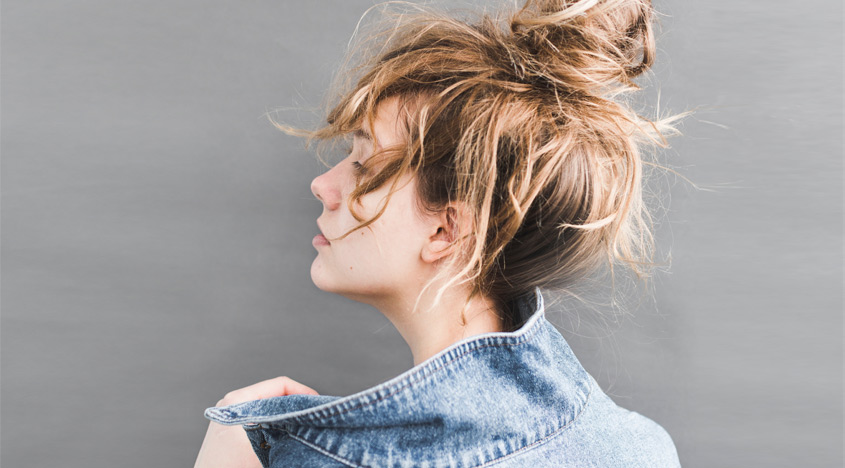 While you might need a change from your regular hair care routine, some of those changes might actually lead to more hair problems. To make sure you aren't accidentally ruining your hair in the long run, here are six ways you may be damaging your hair.
Styling Oils
Many people are mistaken in believing that smoothing oils are good for your hair. However, that's not the case, as a long time use of oils like Moroccan or argan can lead to dull, dry and brittle hair. They contain silicone ingredients that build up on your cuticles, causing dullness. Make sure you're only using pure oils in your hair, leaving them in overnight for smoother, shinier hair that will last.
Brushing Wet Hair from the Top
While it makes sense that you should brush your hair from top to bottom, to protect your hair you'll actually need to start from the bottom. As wet hair is highly vulnerable to damage, it's important that you avoid repeatedly yanking at your hair. Start from combing out the tangles and the bottom before gradually moving upward until you reach the top.
Cotton Pillowcases
While cotton is a great fabric for clothing and other uses, it's not the best for your hair. While breathable, cotton pillowcases absorb moisture from your hair overnight, resulting in frizzy morning hair. To avoid this, switch to a silk pillowcase, as the material won't absorb your hair's moisture. The slippery surface will also help in preventing your hair from getting tangled.
Towel Drying
Your hair is the most vulnerable when it's wet, as your cuticles are open and susceptible to breakage. Rubbing and wrapping your hair in a towel can end up causing serious damage as well as tug at your roots. To keep your hair safe, use a microfibre hair wrap or an old, soft t-shirt.
Dirty Hair Tools
This one's specific to old or dirty brushes and combs. You should be regularly washing your brushes. If not, then you'll be putting dead skin cells, leftover products and other build-up back into your freshly washed hair. When old product residue is deposited back into your hair, the chemicals within can cause dullness and clog your follicles. Be sure to wash your brushes every week or two.
At Toronto's Taz Hair, one of the best hair salons in the city, we hire expert stylists and hair colourists who are ready to transform your hair. With hair salons located in Yorkville, Kingsway and London, Ontario, you won't be disappointed with the cut, style, colour, extensions or other services we offer. Be sure to give us a call to book your next appointment.