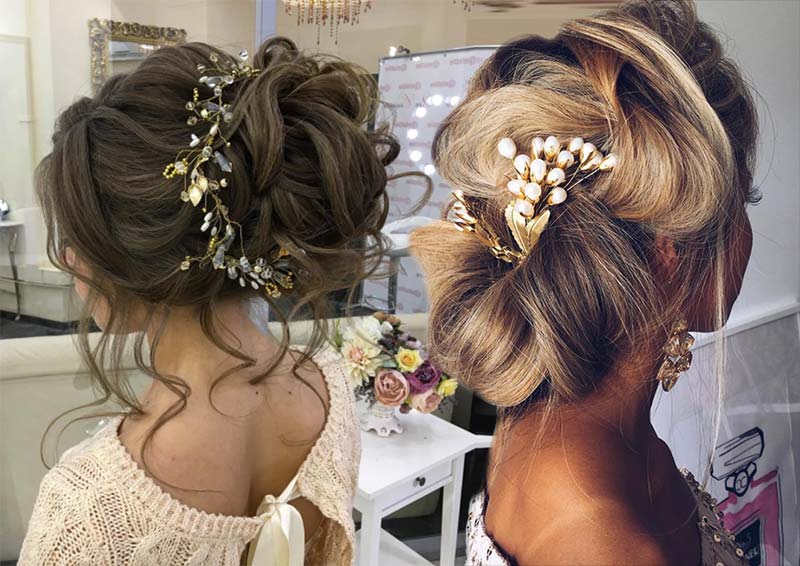 There's no shortage of hairdos to choose from when it comes to wedding hairstyles, which can make the act of deciding on one a bit overwhelming. However, it doesn't have to be. This guide will walk you through everything you should keep in mind when picking a hairstyle for your wedding day.
Consider Your Wedding Dress
You don't want your hair to clash with your wedding dress, or else your entire look will turn into a mess. Always keep the design and fit of your gown in mind when choosing a hairstyle. Think about your neckline, as that will determine the best way to wear your hair. Have a detailed neckline? Then consider wearing your hair up so everyone can admire the embellishment.
Find Inspiration
No matter the season, you'll be able to find wedding inspiration wherever you look, from wedding websites and bridal magazines to the wide array of Pinterest boards available. For hairstyle inspiration, you don't have to stick with bridal sources, you can find influence anywhere. It's all about finding a hairstyle you like and altering it to best fit your theme, dress and other factors.
Do a Trial Run
To help prevent any hairdo mishaps on your wedding day, it's best to do a test run of the hairstyle you'll be sporting. What better way to see how it will fair than by wearing it exactly how you plan to for your big day. This way you'll be able to see exactly how it will look and whether or not it will fall throughout the day.
Be Realistic
Have you always wanted to wear your hair up for your wedding but you don't have the length to achieve the perfect look? Don't force a hairstyle that just won't look good with your hair type, length or colouring. It's important to be realistic in your options and choose something that will enhance your features. You don't want a mess atop your head on your big day, so ask your hairstylist what will work best for you.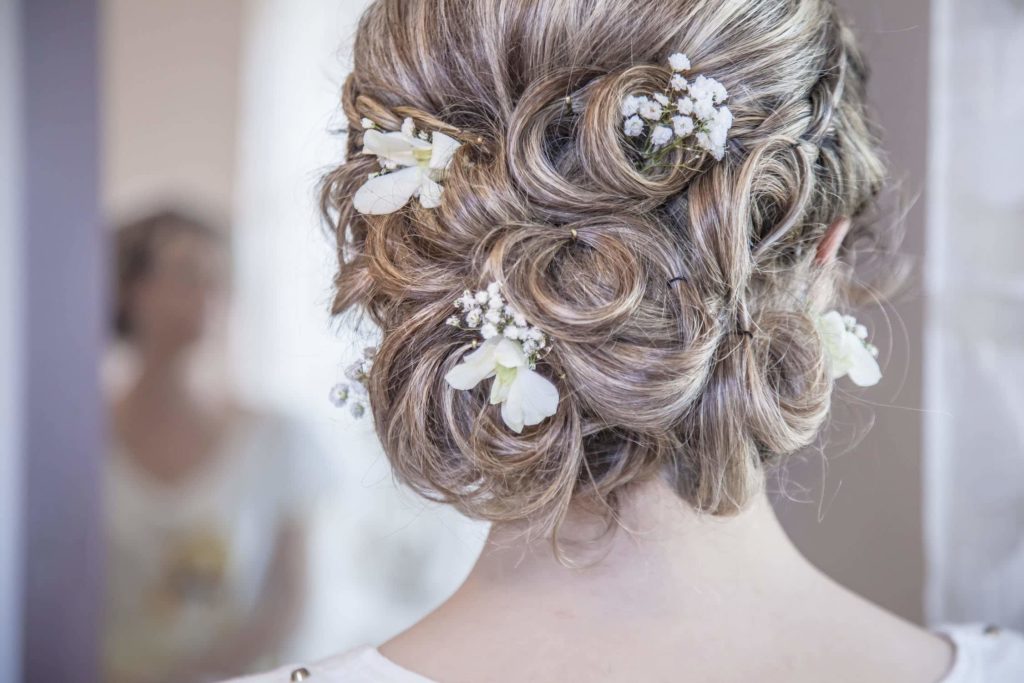 Keep the Weather in Mind
There's nothing worse than having mother nature wreak havoc on your hair, especially on your wedding day. Keep an eye on the forecast for your big day and play your hairstyle accordingly. Will it be windy? Then go for an up-do. Is it a humid, summer wedding? Then avoid hairstyles that are likely to frizz. The last thing you want to worry about is how your hair is behaving.
Have You Considered Accessories?
Accentuate your hairstyle with accessories, whether that includes hair clips, flowers or a traditional veil. If you want a little added sparkle in your hairdo for your big day, be sure to keep that in mind when choosing a hairstyle. Some accessories look better with up-dos or beachy waves than others, so do some research before committing to anything.
At Taz Hair, we hire expert hair stylists and the best colourists in Toronto, Ontario. With hair salon locations in Yorkville, Kingsway and London, our services include cut, style, colouring, hair extensions and more. Be sure to give us a call to book an appointment.