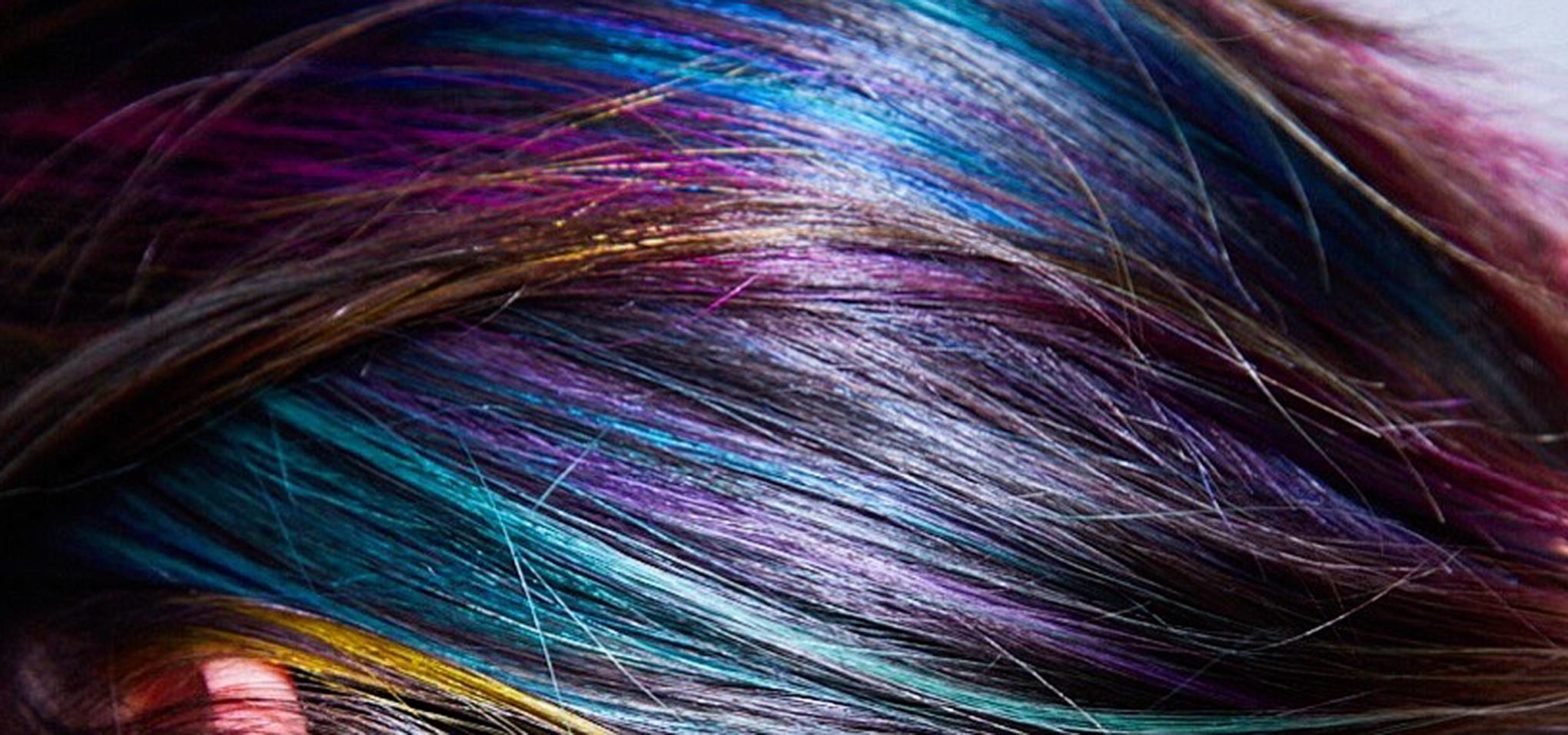 Like mermaid hair, but darker.
If you've got dark hair, maybe you get envious every time you see the mermaid hair trend pop up on Instagram or in a magazine. We brunettes can't get that dreamy, pastel, candy-floss look – unless we're prepared to bleach our precious hair white-blonde first and then get the colours layered on top. For anyone worried about the condition of their hair, or for that matter, their wallet, it is just not a viable option. Plus it's spenny, time-consuming and hectic.
Good news just in: we may finally have a sweet solution – and it's actually pretty magical. Celebrity hair colourist Jason Hogan, from Josh Wood Colour Salon in London, has just invented the "oil slick" technique. It's a similar effect to mermaid hair, but he works with naturally darker hues. It looks a little something like this as it's happening…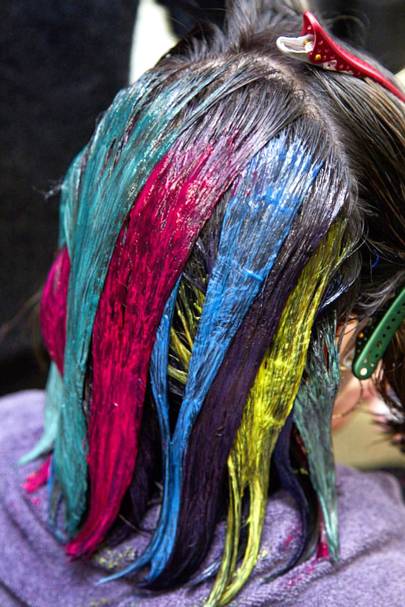 And a little something like this when it's all done…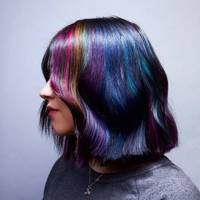 The "oil slick" is inspired by that kinda beautiful colour mix you see in spilled petrol – all shades of blue and green and purple. He maintains the colour and condition of a client's natural hair colour, then adds in layers of blue, purple and green to make it look eerie and stunning. It's supposed to be extremely flattering, too, because it highlights and matches the person's natural skin colour.
If you feel like you want a dramatic, intense change to your look, but you want to stay true to your natural hair colour as a brunette, then this could be the answer. It's gorgeous, striking and a little bit magical, without the usual damage that comes with extreme bleaching. Plus, it's perfect for Instagram.